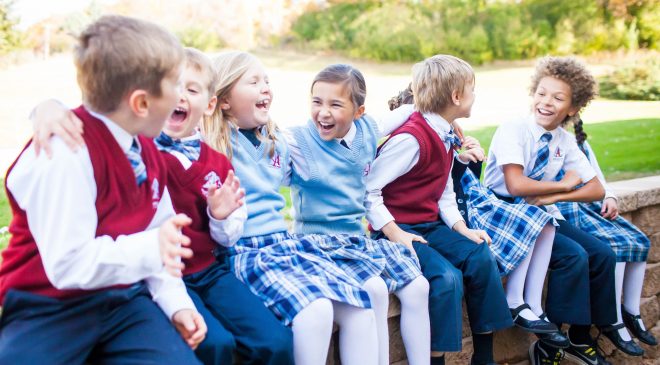 Program Offerings 
Preschool
Wednesday, Friday (8:30 a.m. – 3:30 p.m.)

Lower School
Kindergarten: Monday, Tuesday, Thursday (8:30 a.m. – 3:30 p.m.)
Grades 1-6: Monday-Friday (8:30 a.m. – 3:30 p.m.)
Upper School
Grades 7-12: Monday-Friday (8:30 a.m. – 3:30 p.m.)
Qualifications for Applicants
At Agape Christi Academy, we seek to work in concert with like-minded families who share our vision for raising children in the nurture and admonition of the Lord. Therefore, all applicants for admission, unless given special exception by the Headmaster and Board, must meet the qualifications listed below.
At least one parent must be baptized in the name of the Father, Son, and Holy Spirit either as an infant or as a professing Christian.
This parent must be an active member or regular attendee in good standing of a local church.
Priority Admission
Applicants will be prioritized for admission based on the measure of adherence to the vision of Agape Christi Academy, the character of the student, and the commitment of the family to be active members of the Corporation.
We encourage you to read the following documents to better understand the vision of the school:
Additionally, transfer applicants for admission will also be evaluated on an academic basis through report cards, teacher references, and a placement exam. At this time, we do not have the resources to accommodate students with severe learning disabilities.
Typically, students should be five years old by October 1 to enroll in kindergarten. Preschool students should be 4 years old by the first day of school and potty-trained. 
Admission Steps
Complete and return the above application along with an application fee of $35 if submitting after March 1.
Submission of an application does not guarantee acceptance to the program. Upon return of a completed application, an interview with the family will be arranged and a placement test given to the student. The placement test is intended to determine the most appropriate entry-grade suitable for the student's success.
Applicants will receive notification of the outcome of the application (acceptance, denial, waitlist) within thirty days of the interview and placement testing. If accepted, the parents will receive an Acceptance Letter.
Accepted families may complete the Enrollment Contract and submit within 7 days of acceptance or receipt of a financial grant (whichever is later) with a $250 non-refundable Annual Enrollment Fee per student. The Enrollment Fee increases to $400 after the 7 days. The enrollment fee holds the student's seat and does not apply to tuition.