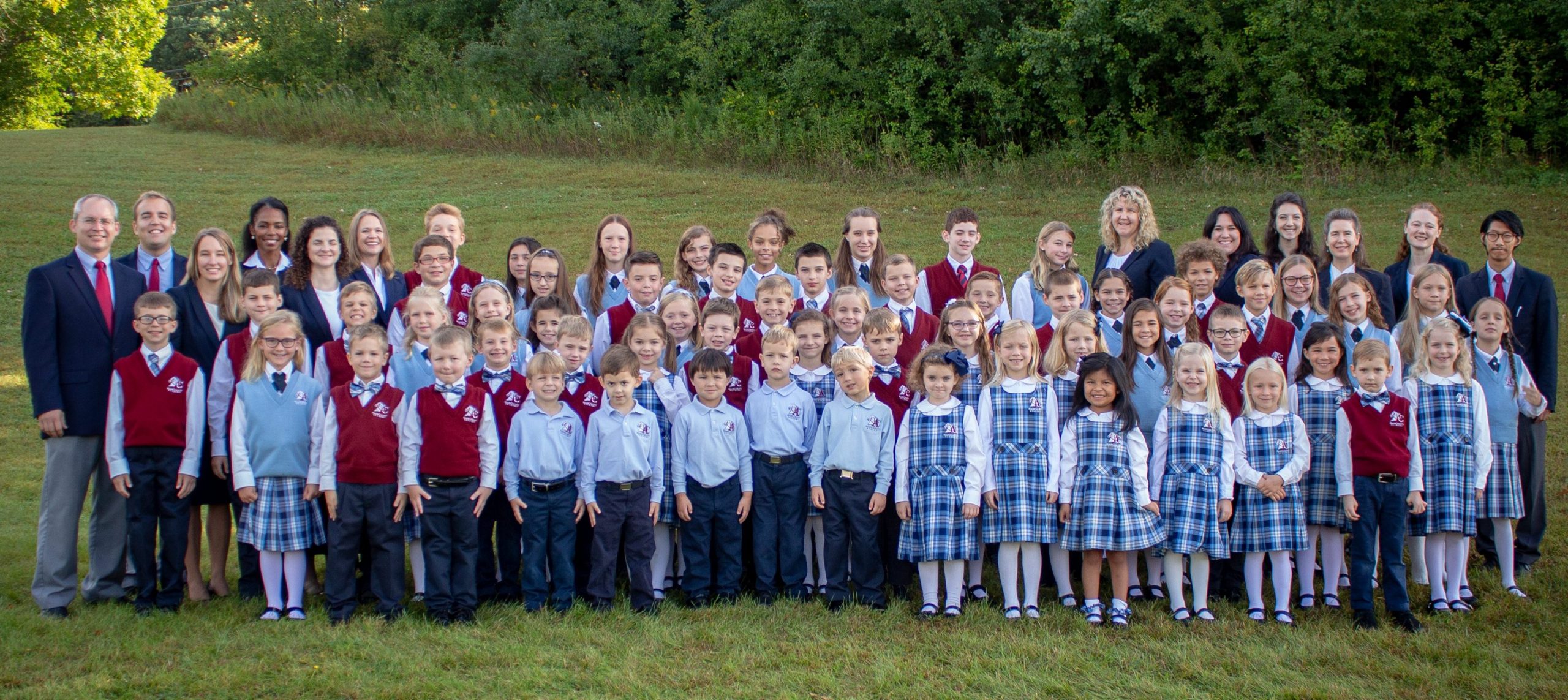 Agape Christi Academy is a pk-12 classical, Christian school located in the southwest suburbs of Minneapolis. Please read our Vision/Mission statement, Statement of Faith, Philosophy of Education, and explanation of Classical Christian education.
We employ faculty who love God, love the students, are committed to excellence in teaching, and are both passionate and knowledgeable about their subjects. We desire to cultivate a community of camaraderie among staff as servants of God working together with joy. This kind of love for learning is contagious, and we strive to impart it to students.

—From our Mission Statement
Available Positions:
Lower School Teachers
Teachers should have experience working with children and a thorough knowledge of and interest in the subjects they teach which include: arithmetic, English grammar and writing, Latin, and Bible. Latin training is available.

Art Teacher (Full-time or Part-time)
At Agape Christi, we affirm an objective quality of beauty. The measure of beauty is God himself. However, as finite creatures, no one person can fully comprehend the depth of God's infinite beauty. Because of this human limitation, beauty may appear to take on a subjective nature, "in the eye of the beholder," when in fact the observer is simply seeing with a partial or impaired vision.

Lower school students learn basic elements of drawing and color theory. Upper school students advance to painting and sculpting in imitation of master artists, leading to original compositions. Students in all grades are introduced to the great artists and follow the course of art throughout history, learning to reject aesthetic relativism and nihilism and make aesthetic judgments in humility.

Music Teacher (Full-time or part-time)
At Agape Christi Academy, music is not an elective. The Lord commands that His people lift up their voices in song out of love for Himself and love for others. It is therefore imperative for Christian students to learn to sing, particularly the Psalms. The Bible tells of several men and women who were not musicians by profession and yet composed music unto the Lord. It is our goal then for all students to learn how to sing and compose with joy and skill for the glory of God and cultural transformation. 

Lower school students learn how to read music through solmization, rhythm-duration syllables, and Curwen hand signs. Upper school students, once reading competently, focus on musical analysis, composition, and performance. Students in all grades are introduced to the great composers of music and follow the course of music throughout history. Experience or familiarity with the Kodaly method is preferred and vocal training/choir directing experience is required.

High School Biology Teacher (Part-time)
Candidates must align with the school's statement of faith on origins. Additional work hours may be available depending on applicant qualifications.

If you can subscribe wholeheartedly to our entire statement of faith and have a passion for classical, Christian education we invite you to apply. To express interest, please submit a letter of introduction with your resume to Headmaster Jed Culbertson at [email protected].