Thank you to all who generously gave towards our year-end goal! Here's where we ended: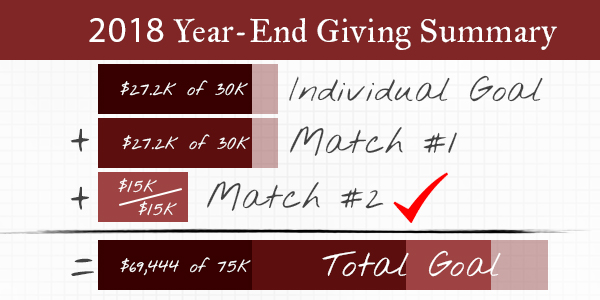 Your gifts allow us to keep tuition low for families seeking a robust classical and Christian education.
* updated 1/11/19
---
We encourage your financial support in our aim to cultivate joyful students who live faithful Christian lives, equipped to lead and transform culture through the gospel to the glory of God.
Giving a gift to Agape Christi Academy makes a difference in many ways. From imparting a robust Christian Worldview to playing a role in redeeming the culture, explore how your gift blesses the next generation.
Ways to Give:
Send a check anytime to the school at the address below. This option allows all of your gift to come directly to the school, as there are zero processing fees.
Give online anytime by clicking the Donate button above. (A 2.9% processing fee is deducted by the service provider.)