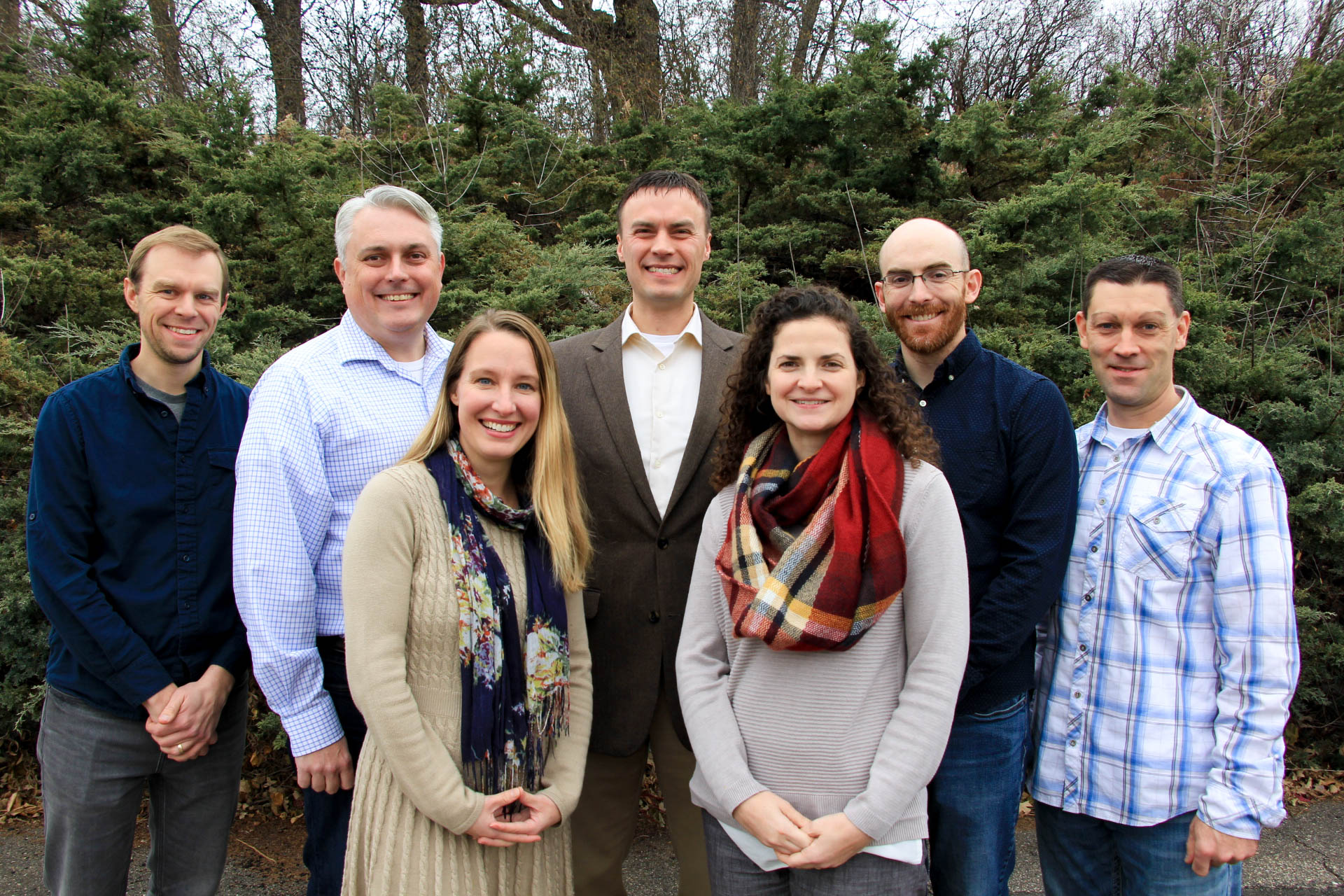 Agape Christi Academy is governed by a Board of Directors who are elected by the Corporation (parents of students in the school). There must be a minimum of three board members and a maximum of seven, each serving three years. The Board's primary responsibilities are to insure that the vision and mission of the school is carried out by the Headmaster, provide the Headmaster with necessary resources to do so, and make various macro-level decisions for the school. All candidates for Board membership shall be considered with regard to the following:
Knows Christ
Knows the Scriptures
Knows how to pray
Committed to the educational philosophy outlined in Article III of Corporation Bylaws
Member or regular attendee in good standing of a local church
Demonstrates a loving concern for children
Spiritually discerning
Positive testimony in community
Not a recent convert
Board Members
Dave Johnson (President)
Dave and his wife Aleta are founding members of Agape Christi. Dave has a B.S. in Manufacturing Engineering and an M.B.A. He works at Medtronic as a Strategic Planning Consultant. The Johnsons have two daughters and a son and are members of Christ Church Twin Cities.
Joe Rigney (Vice-President)
Joe is a pastor at Cities Church in St. Paul. He is also a professor at Bethlehem College and Seminary where he teaches Bible, theology, philosophy, and history to undergraduate students. Joe and his wife Jenny joined Agape Christi in 2015. Jenny joined the staff in 2016 as the preschool teacher. The Rigneys have three sons. 
Chad Miller (Treasurer)
Chad Miller is the Chief Information Officer at the University of Northwestern.  Chad holds a B.S. in Computer Information Systems and a M.S. in Project Management and Leadership.  Chad and his wife Sally are passionate about the mission and vision of Agape Christi.  The Millers have three daughters and are members of Liberty Baptist Church.
Sarah Culbertson
Sarah and husband, Jed, are founding members of the school. Sarah has a General Management degree, leads marketing and fundraising initiatives, and is the Office Manager at the school. The Culbertsons have seven children and are members of Emmaus Road Reformed Church.
Chrissy Evans
Chrissy earned her B.A. in history and received her teaching certification through Hillsdale College. Chrissy currently teaches third/fourth grade and early grammar p.e. at Agape Christi. Chrissy and husband, Jeff, are founding members of Agape Christi and have five children. 
Jeff Waldron
Jeff is an attorney for Moss and Barnett in Minneapolis and has degrees from New York University School of Law, Drake University School of Law, and Minnseota State University. He currently leads the Agape Christi Chess Club. Jeff and Christina have four children and attend Redeemer Bible Church. 
Corporation
The Board is elected by members of the Agape Christi Academy Corporation. Parents of enrolled students in agreement with our Statement of Faith are members of the Corporation. Individuals who wish to support Agape Christi may also apply for membership. Corporation meetings are held each September and March.