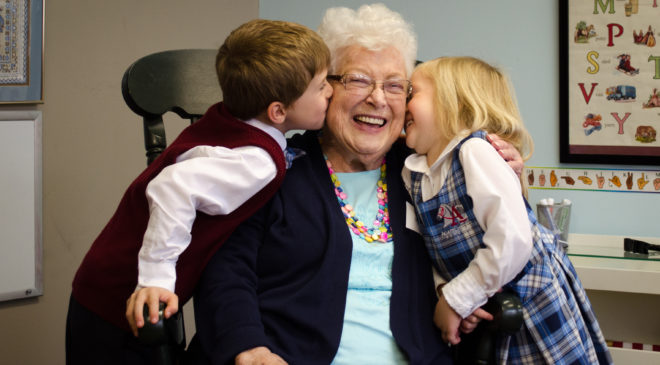 Thursday, October 24 2019
8:30 a.m. – 11:15 a.m.
We are thankful for the influence and support of grandparents in the development of students at Agape Christi.  To show our appreciation, we have devoted a time specifically for grandparents to enjoy a memorable morning with their grandchildren at school.
Events will include academic and musical performances, refreshments, school tours led by students, and student portraits with grandparents.
We will begin with Assembly at 8:30 a.m. and conclude at 11:15 a.m., after which, guests are welcome to stay for recess and lunch. You may bring your own lunch, choose from several take-out or delivery options in the area, or take your grandchild off-campus for lunch.* Classes resume for students at 12:30 p.m.
We recognize that not every child will be able to have a grandparent in attendance. Another
person special to the student may take the place of a grandparent in their absence.
*A permission form is needed from the parent before leaving school with a student.